Back To Nepal - Finally
This week, I want to share some of the older posts from and about Nepal with you. The reason being: I will finally have the chance to go back to Nepal in a few weeks time. Mainly for work, again, and with little spare time to explore this beautiful country more. But as it looks at the moment, I will have two days off-time - time enough to dive back into the lovable chaos of Kathmandu, to catch up with friends, and to re-connect with this country, its people, and culture.
Lean Back And Enjoy
You can tell: I am really excited about this opportunity and can't wait to get back to Nepal.
Hiking In The Himalayas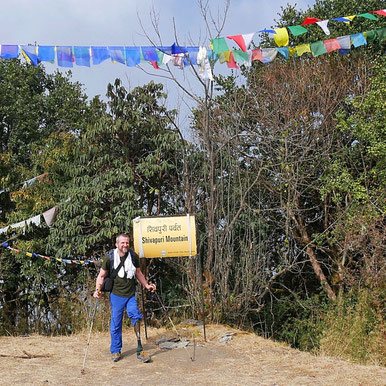 This article talks about a day trip hiking up to Shivapuri, north of Kathmandu. During the walk, I covered 1,300 meters difference in altitude - first up and then down again. A demanding task, even if you have two legs. Trying to do so as an above-the-knee amputee is even more of a challenge. Adding the fact that the hike between Budhanilkantha and the peak of Shivapuri is mainly made up of several very long sets of steps and you know that your remaining leg is in for an XXL workout. And that is just what I wanted. But there were challenges I didn't expect. Read more here.
And if you prefer the podcast about this hike, here we go.
Accessible Tourism in Nepal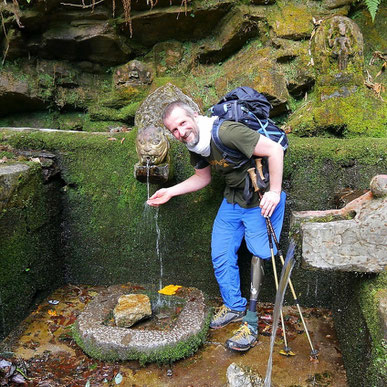 This article showcases a new accessible trekking trail near Pokhara. As someone who loves being in the Great Outdoors, you can imagine how thrilled I am that Nepal's Tourism Board has just announced its first accessible trekking path in one of the country's most breathtaking regions: Pokhara. The 1.2 kilometer trail is fully wheelchair accessible, is equipped with handrails and additional facilities are soon to come. Visitors are greeted by the stunning panorama across the Annapurna and Manaslu range. Read more here.
More Impressions From This amazing Country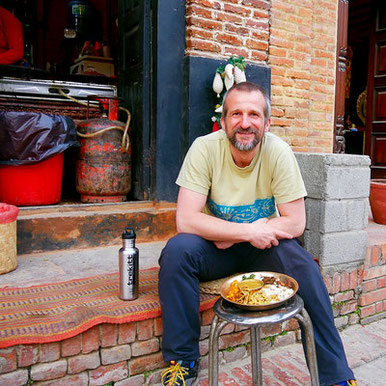 This post is mainly about pictures to show what an amazingly beautiful country Nepal is. Yes, as an amputee Nepal isn't the easiest country to travel. But it isn't the hardest either. And if you are willing to give it a go, you will be rewarded with an amazing time. Even if you only stay within the Kathmandu valley, you can easily fill a week's itinerary with an exciting mixture of world heritage sites and stunning nature. Nepalis are immensely friendly. Hospitality is genuine and you are welcome with open arms. And while Kathmandu is very touristy, Nepal's capital is an authentic city with its very own culture, its very own charm. There is so much to explore and little gems can be found everywhere, sometimes only a few steps off the main tourist hubs. The earthquake has damaged - and partly destroyed - much of the city's historic architecture, but the old temples and palaces are being rebuilt at the moment. Here are some impressions to start dreaming about your next trip.
Further Reading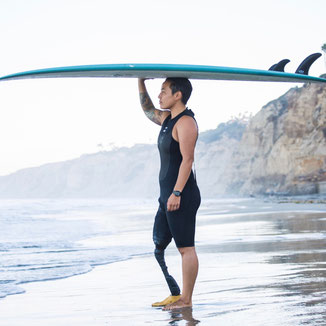 Giving back in so many ways
In 2004, Dr. Dani Burt was involved in a motorcycle crash that put her in a coma for 45 days. After she woke up, Dani knew her life would never be the same again. It took many unexpected turns, opened many new doors and offered her countless amazing opportunities. Today, Dani works as a Doctor of Physical Therapy at Sharp Memorial Hospital, the same hospital where she was a patient of more than a decade ago. A career she chose because she wants to be there for patients after they go through the darkest moments in their life to show them what is possible.  Read more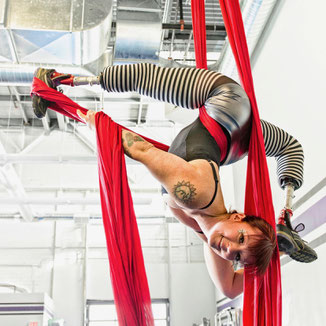 Double amputee circus artist
June 12, 2014 was the day Erin had both of her lower legs removed. It took her eight months after that to accept it and to imagine that a life was still possible. Once that step was taken, she started to wrap her head around believing that her life could be one that she actually wanted to live. Before her accident in March 2014, Erin had been a circus artist whose career was just starting to take off and everything that she did required feet - or so she thought. But as she soon learned, this was not the case. Read more