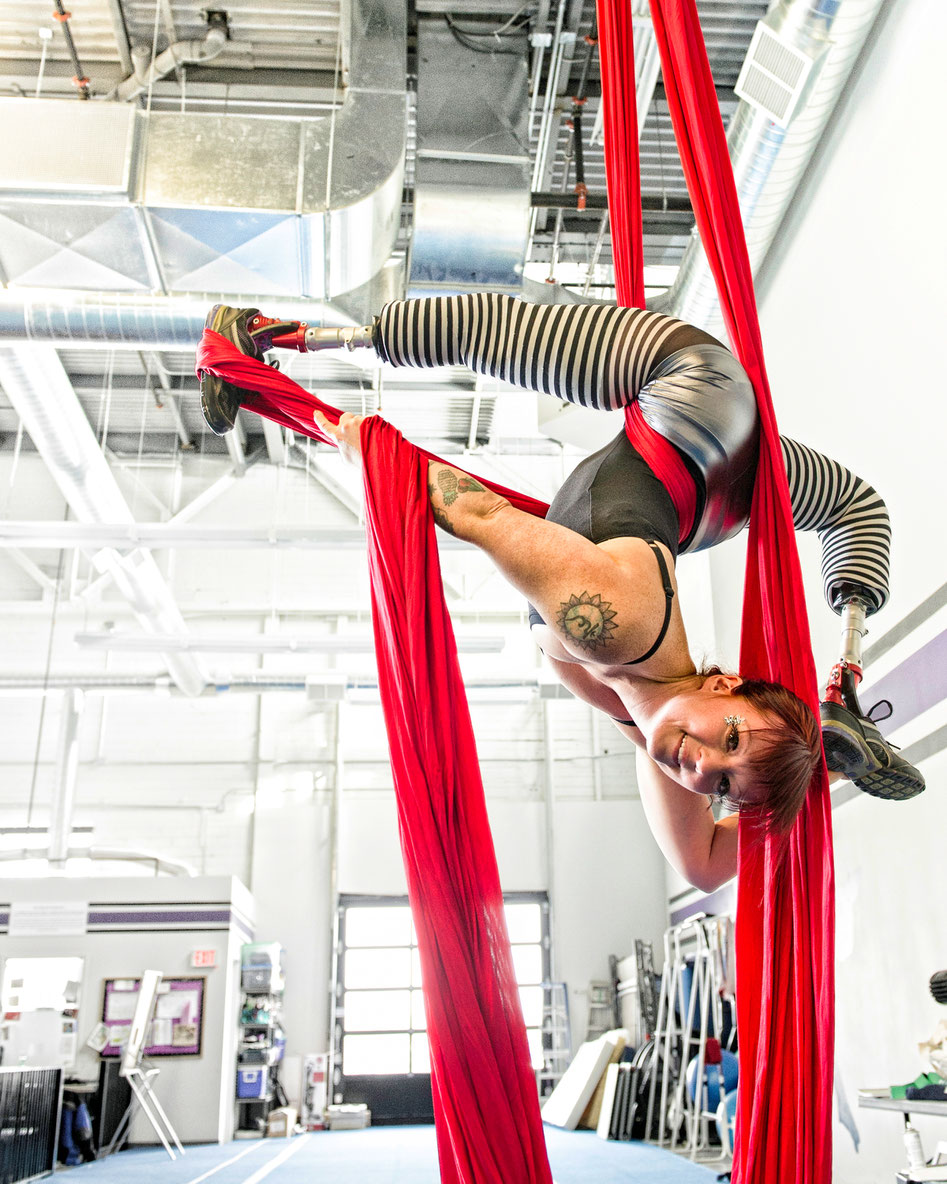 Aspects Of An Absence Of Appendages; Adaptive Amputee Actualities
Losing both legs is a major challenge for any person. Even more so when you are a circus artist. Erin Ball struggled hard until embracing her new reality led to a fireworks of creativity. Her amputations are now an integral part of her show.  
"I Want To Live!"
June 12, 2014 was the day I had both of my lower legs removed. It took me 8 months after that to accept it and to imagine that a life was still possible. Then I had to wrap my head around believing that my life could be one that I actually wanted to live. Before my accident (March 2014), I had been a circus artist. My career was just starting to take off and everything that I did required feet, or so I thought. 
I never would have imagined that just a few months past my two year anniversary of getting out of the hospital (when I made the decision to live, to walk and to fly again), that I would be sitting here writing an article for an amputee resource page. When it happened, I did not know any amputees. I could not imagine living without feet because I had no idea what was possible or how resilient human bodies are. I could not comprehend how incredibly adaptable we are! Today, I perform on a regular basis. I teach aerial arts a minimum of five days a week and I train 6-7. I love my life. I can do basically everything that I could before (of course some things are harder and some I avoid altogether and some are just different) and more! I have a constant source of creativity and humour. I perform with and without prosthetic legs. I use all kinds of leg attachments (stilts, cones, confetti cannons, smoke grenades, running blades, and so much more) and I am constantly searching for the humour in situations. I make jokes all of the time. I take ridiculous photos with my partner of imaginary scenarios of how I lost my legs (check out my Instagram page @erinballcircus for some examples) and I hang out with his kids who think it's awesome that I can change legs. 
"Accepting The Loss Of My Legs Opened A New World For Me."
Something that I almost ended my life over has become something that I have fully embraced. In the beginning I wanted to hide my prostheses and cover them up. I was not ready to have people look at me all of the time. My dad encouraged me to take off my leg warmers (that I used as covers) during a series of performances. I begrudgingly took them off with the thought that I would be covering back up as soon as the show was over. Since that day, I have not covered up my prostheses. I did get gorgeous Alleles covers as a gift last December and use them often but I make sure that I am still okay without them. I am in a better place than I was before. Stronger. Emotionally more stable. Please remember that it took eight months of laying in a hospital bed and being locked in a mental health ward and a close call with suicide to get to that point...everyone deals with things in different ways and on different time lines. 
Today I am happy to answer people's questions (within reason) when they see me in public and I like knowing that I am helping to normalise different situations and hopefully making it easier for someone else in the future. 
There are of course many frustrating things about being an amputee: pain, discomfort, awkwardness, stereotyping, inappropriateness, spending hours upon hours with a prosthetist, thinking that things should work the way that they used to, malfunctioning parts, inconvenience, endurance, wanting to feel my bare feet in the sand, and so much more. However, there is so much good and there are so many amazing amputees out there doing amazing things. I choose to focus on that. We have the internet! We can connect and inspire and share information. It's amazing. Please feel free to reach out. It was so incredible to meet other amputees who understood exactly what we all go through. 
A Few Random Things That I Would Like To Share
For physiotherapists and people who work with amputees: Not everyone wants to take drugs to cope with the pain. And I really do not appreciate when I go in and I'm told that my problems are because of my body. I did not have these problems before I became an amputee and I know my body really well. The problems are because of the technology. If you do not have answers, please say that...do not blame the patients. Treat the person as you would treat yourself. Listen, seek help when you do not know the answers, ask the amputee what they would like. 
Things to consider: If you are a prosthetist, you may want to consider asking the patient before making decisions on their foot size, height, colour of legs, etc. It is a pretty big deal and amputees already have so much less control over their lives than they would like. Little things to you could mean big self-confidence boosters and feelings of control over our lives to us. We really appreciate it! 
Consider your language: Not everyone is a fan of the word stump. Ask us what we call our body parts before assuming that "stump" is an okay term. I personally find it incredibly offensive. My legs are legs. Not dead trees. They are just shorter and a different shape. 
Humour and offending amputees: Follow the amputee! If they makes jokes, they will probably appreciate others sharing in that. However, let them take the lead. Find out what their boundaries are and what is appropriate.
Legs Fart - Use It As An Icebreaker
I used to have suction sockets that farted all of the time. Especially while I was teaching circus classes. I used it as an icebreaker in new classes and would start out with "I'm Erin. My legs fart. I'm just going to put that out there right now." It would usually get lots of laughs and make it less awkward when it happened. 
I have often had trouble finding out information on this journey and I am more than happy to share what I have discovered. Please let me know if there are more topics that you would like to hear from me about. 
I also write a blog - socksandsockets - about life as an amputee.
Circus Week For Amputees In 2018
Totally unrelated but I want to have a get together in 2018 for amputees. Is there interest in a circus week for amputees? I will host it. Silks, trapeze, aerial hoop, handstands, hula hooping, flexibility and so much more. Please send me a message and let me know! I want to meet you and do amazing things! There is more about the Kingston Circus Arts on the net. 

Guest post by Erin Ball. Erin is a professional circus artist and coach. She lives mostly in Kingston, Ontario and part-time in Toronto. Erin has been a double below knee amputee since 2014.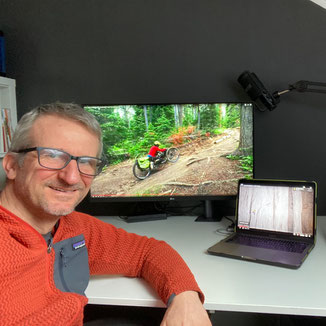 Active after a live-changing accident
I want to draw your attention to Quinn Brett, an athlete, a public speaker, and advocate for public lands and recreational accessibility. Quinn and I never met. But I have been following her on various social media platforms for some time. Watching her journey of recovery after a life-changing accident - although only from afar - has been a constant reminder to me to appreciate life and live it to the fullest.  With Quinn's new movie coming out this week, I thought it's time I draw your attention to her. So lean back and enjoy the following links to learn more about her.  Read more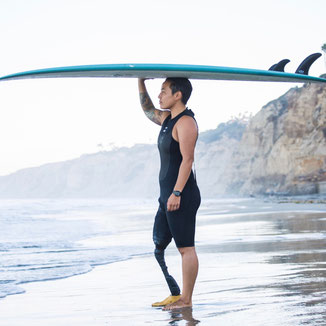 Giving back in so many ways
In 2004, Dr. Dani Burt was involved in a motorcycle crash that put her in a coma for 45 days. After she woke up, Dani knew her life would never be the same again. It took many unexpected turns, opened many new doors and offered her countless amazing opportunities. Today, Dani works as a Doctor of Physical Therapy at Sharp Memorial Hospital, the same hospital where she was a patient of more than a decade ago. A career she chose because she wants to be there for patients after they go through the darkest moments in their life to show them what is possible.  Read more