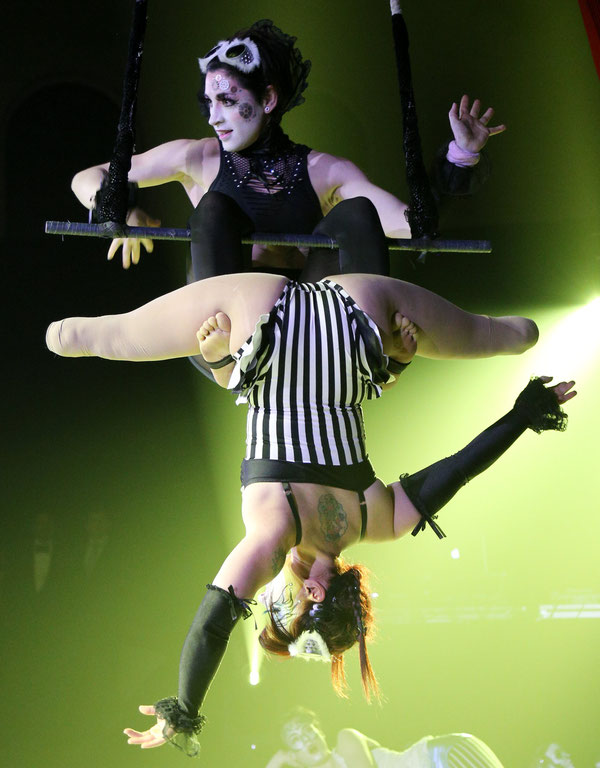 A Passion For The Circus
Losing both legs is a major challenge for any person. Even more so when you are a circus artist. Erin Ball struggled hard until embracing her new reality led to a fireworks of creativity. Her amputations are now an integral part of her show. And through her teaching and coaching Erin has opened up the circus world for many others with disabilities. Read her full story here. And get to know more about Erin through this month's edition of 'Five Pictures and Me'. 
Telling Stories Of No Feet, Two Feet, So Many Feet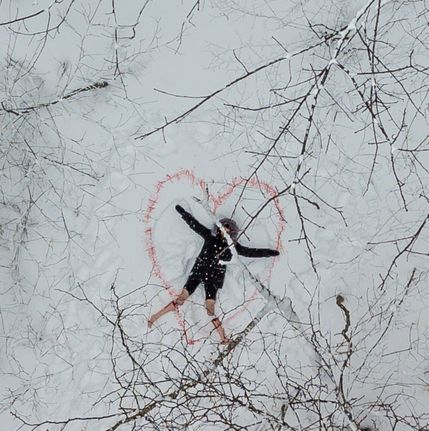 Erin's anniversary photoshoot at the spot where she was lost in the woods.
Photo by Michael East Photography.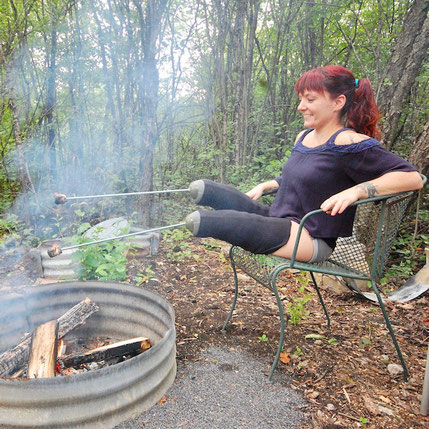 Marshmallow roasting legs.
Photo by Stroesser Photography.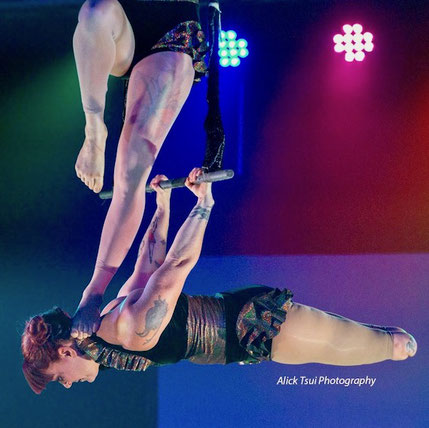 Vanessa Furlong and Erin Ball of LEGacy Circus at the St John's International CircusFest.
Photo by Alick Tsui Photography.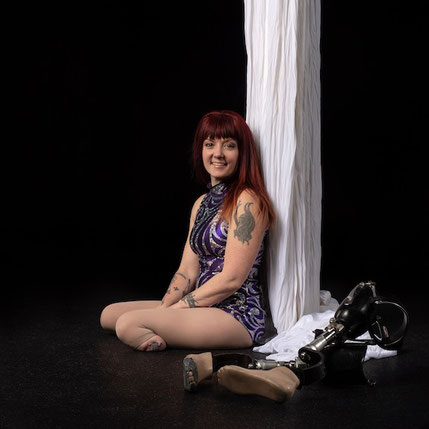 Cover photo for Thrive magazine for amputees. 
Photo by Kaylens Photography.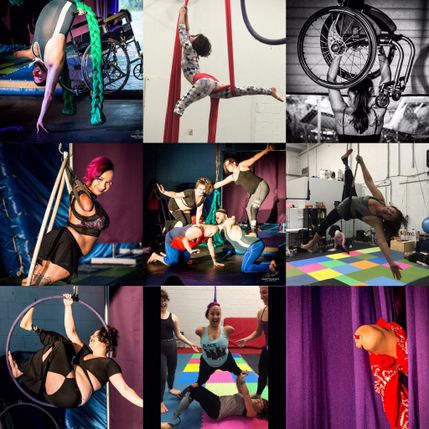 Amputees that Erin has taught circus to.

Guest post by Erin Ball. Erin is a professional circus artist and coach. She lives mostly in Kingston, Ontario and part-time in Toronto. Erin has been a double below knee amputee since 2014. You can learn more about Erin and her amzing work on Instagram, Facebook or on the homepage of Kingston Circus Art and LEGacy Circus. 

Further Reading