Join The 8th Annual Climb For ROMP campaign!
It's this time of the year again. Autumn. Late August/early September. And that means it's less than a month until one of my favorite organizations out there is kicking off one of my favorite fundraising events. The annual 'Climbing For ROMP' campaign. And I want you all to join, to spread the word, to get out there, and to raise funds for people affected by limb loss. 
Who Is ROMP?
ROMP is an organization that believes in equal access to prosthetic and orthotic services that facilitate independence through mobility. It recognizes the dual hardships of living in poverty with a disability, and stand in solidarity with those who are made to suffer from an unequal distribution of care. It understands that disability is caused by broken devices and broken healthcare systems – not broken bodies – and ROMP works to increase the mobility, visibility, and dignity of all those marginalized by lack of access to rehabilitative technology. To learn more about ROMP, pleas check out the organization's webpage.
What Is The Climbing For ROMP Campaign?
'Climbing For ROMP' is the Range of Motion Project's largest global campaign and fundraising event each year. From September 24 to October 9, 2022, our Cotopaxi Climb Team is inviting the world to #ClimbWithUs. While the Cotopaxi team is in Ecuador climbing, everyone around the world is invited to join in solidarity with the team and hit the trails for ROMP patients. And everyone can be part of this amazing campaign. To learn more about the possibilities to be part of this year's action, please c heck out this information page.
What Is My Contribution In 2022
During this year's 'Climbing For ROMP' campaign, I will cover a daily walking distance of 5,897 meters. That is the exact height of Cotopaxi, the volcano in Equator that the Elite Team will be tackling in October, hopefully summiting on October 7th, 2022.
Help us hit this year's fundraising target of US$ 150,000. Join the movement and climb with us, spread the word, donate, or or encourage others to do so. I will set up a donation page soon. 
Further Reading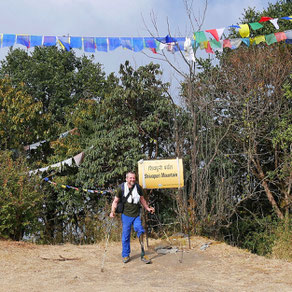 Dealing with volume fluctuations
Here is a problem many active above knee amputees know all too well. A problem that is often overlooked as more and more attention is given to the newest developments around high-tech knees and other exciting advancements in the prosthetic sector. It's the problem of a proper fit of the socket. It's the key to using your prosthetic leg to its full potential. And how to deal with fluctuations in the volume of your residual limb - and thus with the fit of your socket. Read more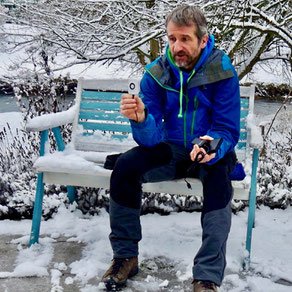 USB charging device
Yes, finally it's out. The USB charging device from OttoBock to charge its microprocessor knees. This is something I have been waiting for for a long time. And looking back at the last 20odd years, this device will be up there among the few items which really broke new grounds for active amputees. After the introduction of microprocessor knees and the first fully waterproof microprocessor devices this charger is another big step to be fully independent. Read more