Providing Support To limbless And Injured Veterans For Life
Today, I would like to draw your attention to Blesma, an amazing charity from the United Kingdom that supports veterans with limbless and other live-changing injuries - and who has done so for almost a century. As part of my efforts to make people aware of the support options they have, I regularly invite organizations to showcase their work. And today's article will be the first of four posts about Blesma, its work, some of the people they have been supporting, and the differences this support has been making in the lives of thousands of veterans since World War I.
Blesma, The Limbless Veterans
Blesma, The Limbless Veterans is a unique association of 3,000 members with a defining commitment to help them live independent and fulfilling lives. Blesma is one of only ten or so charities that still exist from the 18,000 born out of World War I. Although medical practices have come a long way since those days, there is still a great need to support those who experience the impact of their life-changing injuries on a daily basis.
Blesma continues to work hard to provide practical help, emotional support and financial assistance to injured veterans and their families as they rebuild their lives. We support our members for life. Just as we are still caring for our World War II veterans, we also look after younger generations who have survived complex trauma injuries in recent conflicts and will need our specialized support as they face the long journey ahead. 
The Benefits For Members And Their Families
Fellowship
Members have helped each other since the first days of Blesma. This ethos lies at the very heart of what we do. We can apply our knowledge of members' shared experiences; of traumatic injury, recuperation, and eventual stability. We provide several ways for our members to meet, including through our activities programme, Blesma brunches, members' weekend, branch meetings and more.
Communication
Members being in touch with one another is the foundation of Blesma, but in our modern world it is not always easy or convenient for us to take the time out to meet. To ensure all our members find it easy to stay connected to each other, and the association, Blesma has a variety of print publications, social media channels, and even an app to stay in touch and informed.
Advice on prosthetics and mobility aid provision
Blesma works closely with the health services across the United Kingdom to ensure that the latest advances in the relevant medical fields are converted into practical solutions to benefit all our members. Our support officers are ideally placed to help you get the best service possible, and we have a dedicated in-house prosthetics expert to assist directly with members' prosthetics issues. Blesma is a specialist charity but recognises the holistic needs of members and, where necessary, can put you in touch with specialist agencies and charities that offer bespoke support.
Advice on pensions, benefits and compensation schemes
We are experts in the War Pension and Armed Forces Compensation Scheme (AFCS), as well as a range of other allowances. Our team of support officers can give advice and assistance on applications for entitlements and continue to aid our members and widows at War Pension Tribunals and AFCS Hearings. 
Grants
We offer our members financial assistance with the additional costs and hardships of disability. We regularly contribute to the provision of wheelchairs, stair lifts, and home and garden adaptations so members can remain mobile and live independently in their own homes for as long as possible. Our aim is to ensure that all our Members can reach their full potential and live with purpose, so we offer opportunities such as the Making Generation R programme, which enables members to gain public speaking skills and turn their inspiring life stories into employment opportunities.
Members' Activities
Staying active and socially engaged after injury is essential to continued health and wellbeing. Our comprehensive range of activities is designed to empower and inspire our members, and get them socializing. There's more than one event in the calendar for every taste, level, age and ability – from beginner to serious adventurer – spanning the cerebral to the physically challenging.
Independent Advocacy
Blesma believes prosthetics and disabled provision should meet the needs of every member. Our advocacy networking to local and national representatives ensures this happens. We aim to correct anomalies, deficiencies and unfairness. We speak up for our members and campaign where necessary.
Opportunities as a volunteer to help fellow Members
Whether it be welfare or activities, the opportunity to assist a fellow member can be very rewarding. We encourage our members to take the lead in planning and delivering local activities, sharing their passions and knowledge with one another.
Personal Approach
Our support and outreach officers will visit or call you to check in, but you can always get in touch with our head office in Chelmsford, too. We place great emphasis on caring, listening and striving to learn more, never being patronising and always putting members' needs above everything else.
Our Work In Numbers
In the last year, we delivered...
514 home visits, 196 other visits, 21,060 contacts and communications by support and outreach officers.
1,325 grants
4,900 members, family members and carers took part in face-to-face and virtual activities
389 prosthetic interventions
118 new members

Further Reading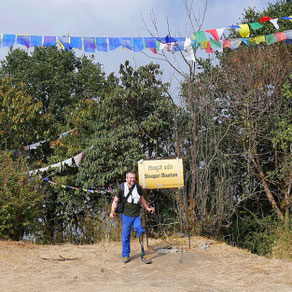 Dealing with volume fluctuations
Here is a problem many active above knee amputees know all too well. A problem that is often overlooked as more and more attention is given to the newest developments around high-tech knees and other exciting advancements in the prosthetic sector. It's the problem of a proper fit of the socket. It's the key to using your prosthetic leg to its full potential. And how to deal with fluctuations in the volume of your residual limb - and thus with the fit of your socket. Read more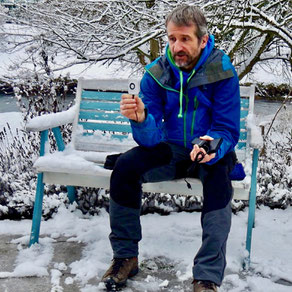 USB charging device
Yes, finally it's out. The USB charging device from OttoBock to charge its microprocessor knees. This is something I have been waiting for for a long time. And looking back at the last 20odd years, this device will be up there among the few items which really broke new grounds for active amputees. After the introduction of microprocessor knees and the first fully waterproof microprocessor devices this charger is another big step to be fully independent. Read more