The Active Amputee Takes A Few Weeks Off
So July 15th, 2022 and today is my last day in the office. Well, actually just half a day. Then I will close the computer for three weeks, and enjoy some quality time with my wife and children. A less hectic schedule. Time out in Mother Nature. Camping and canoeing. Maybe even a bit of reading. And generally more being in the here and now with the very people that mean most to me. You all have a lovely time and we see each other again in mid-August.
Tried A Few New Things Before The Summer Break
As you can see in the picture above and the video below, I tried a few new things before the summer holidays. One activity on the water, and one activity in the air. Read: Stand-up paddling (thanks again to Thomas and his team for organizing the Amp Surfcamp 2022 and for APT Prothesen for organizing a second day of stand-up paddling for amputees in Limburg) and indoor skydiving. I really enjoyed both activities a lot. And I am sure I will get back to do more rather sooner than later.
More Lined Up For After my Holidays
The summer holidays will give me the chance to recharge my batteries and get into a more creative mindset again. So once I am back, you can expect new content on the following topics:
Yes, there is an article on stand-up paddling in the making.
Yes, there will be one about my holidays, about canoeing and camping and being off-grid for longer than a micro-processor knee normally lasts.
Yes, there is a new German podcast episode almost ready to go. This time with jack of all trades Kim. It will be a couple of days late, but so what. I think it will be available on August 6th (instead of August 1st).
And yes, another one on long-distance hikes and how to prepare for them.
Further Reading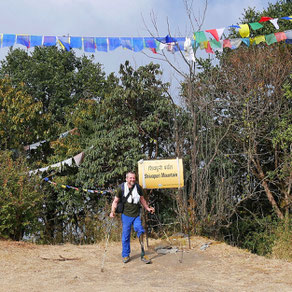 Dealing with volume fluctuations
Here is a problem many active above knee amputees know all too well. A problem that is often overlooked as more and more attention is given to the newest developments around high-tech knees and other exciting advancements in the prosthetic sector. It's the problem of a proper fit of the socket. It's the key to using your prosthetic leg to its full potential. And how to deal with fluctuations in the volume of your residual limb - and thus with the fit of your socket. Read more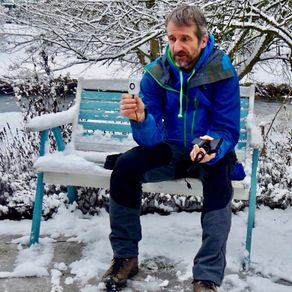 USB charging device
Yes, finally it's out. The USB charging device from OttoBock to charge its microprocessor knees. This is something I have been waiting for for a long time. And looking back at the last 20odd years, this device will be up there among the few items which really broke new grounds for active amputees. After the introduction of microprocessor knees and the first fully waterproof microprocessor devices this charger is another big step to be fully independent. Read more