Building On Practical Experience
When this article will go live on my blog, I will be on yet another multi-day hike. This time in the Pfälzerwald (the Forest of Palatine in Rhineland Palatine), one of the largest woodland areas in Germany. This time with my wife and two of my kids. This time at a more relaxed pace with only about 40km over the course of a three and a half day hike. As always, we have all our gear on our backs. And with summer temperatures reaching the 30 degrees Celsius mark, we are carrying large amounts of drinking water as water sources in this area are sparse and - in summer - often unreliable. So we are talking heavy backpacks. The fact that I can embark on these hikes, often with more than 20kg on my back, walking for up to 25km a day is something to celebrate in itself. And something that I should not take for granted. Being able to enjoy these micro adventures depends on many factors. On the one hand, there is my physical and mental fitness and the willingness to push through when the going gets tough. And that is something I can work on; something that is fully my responsibility. But my part needs to be complemented by the right prosthesis. And for me, that means two simple things: A well-fitting socket (and people who have been following me for some time have heard me banging on about the importance of a well-fitting socket as a key component to an active lifestyle for some time) and a dependable prosthetic leg that can take the additional weight, even on tricky surfaces and muddy tracks. And with this is mind, I am happy to announce that starting this summer (as in now), The Active Amputee takes three of its partnerships to a new level. I am happy to announce new strategic collaborations with Lentes Prothesenwerkstatt, Click Medical, and Otto Bock HealthCare Deutschland GmbH. The financial support of and the regular exchange with these companies will result in even more quality content here on the blog as well as for their various web presences.
---
Advertisement/Paid collaboration
---
The Man Behind My Sockets: Jan Lentes
Since I moved to Cologne some years ago, Jan from Lentes Prothesenwerkstatt (Lentes Prosthetic Workshop) has been building my sockets and has been assisting me in all issues related to my prosthesis, my liner, foot options, repairs of components, and modifications of the socket. Jan and his team bring an immense wealth of knowledge and experience with them. They move the customers centre-stage, listening to each and every one of them when initially exploring their respective needs and aspiration. Combined with the fact that they put in the time it needs until amputees are happy makes them a great team to work with. Jan and his team offer top-notch craftsmanship and are well informed about new developments in the industry. I really enjoy working with them as they do not shy away from challenging tasks and are always keen to push the boundaries, think outside the box, and try out new approaches. Take - for example - my passion for hiking and other outdoor activities. And the special demands these activities put towards a socket. Jan and I have been fiddling around with my socket over months until we found the almost perfect balance between a socket that gives me the support I need, while cutting away as much as responsibly possible from the upper lateral carbon layers so that I can carry a backpack without it constantly pushing me out of my prosthesis.
Jan and I decided to deepen this collaboration so that we can provide more relevant content for amputees and people affected by limb differences. As part of a paid collaboration, Jan and his team will share their insights into socket design, sports prostheses, and other issues of relevance for the limb loss and limb difference community and we will make sure that this information gets out to those who are affected by limb loss and limb differences.
P.S.: By the time this article goes live, Lentes Prothesenwerkstatt is celebrating its first birthday, after Jan and his team have already been operational in the Cologne and Leverkusen area for some time. "Happy Birthday and all the best for the years to come!"
The Adjustable Socket: Click Medical
Just as Jan and his team are key to my adventure life style as they ensure that I have a well-fitting socket that is up to the job, there is another company that is key to keeping me active and mobile. The company is called Click Medical and they produce a little device called RevoFit. Simple in one way, groundbreaking and pioneering nevertheless. A real adventure enabler, if you ask me. As I struggle with significant volume fluctuations during the day - especially when I am very active and when the weather is hot - keeping a good fit of the socket is a constant struggle. There are days when I have problems getting into the socket in the morning. And only hours later, the very same socket is falling off if I don't actively flex my muscles constantly. I have tried numerous ways of dealing with this challenge. Some worked better, some worked less. Some are good as a stand-alone measure, others are more effective when used in combination. Being aware ion these constant struggles, you can imagine the big smile on my face when I first learned about Click medical's RevoFit system and their adjustable sockets. Such a game changer. A simple device build onto your socket that allows you to tighten and adjust your socket while on the go and in accordance with your needs. Again, I have used their products for some time and are very happy recommending them to others. As a result, Click Medical and The Active Amputee decided to take our collaboration to the next level. Click Medical supports The Active Amputee - as part of a paid collaboration - while we will jointly create more relevant content for the wider amputee/limb difference community and make sure this information is easily available to those who are in search of a well fitting socket.
As I have a variety of activities lined up for the coming months, there will be plenty of opportunities to further test the Click Medical adjustable socket system in a variety of settings and share these first-hand experiences with you. In addition, Click Medical and The Active Amputee will share user experiences from other amputee dealing with a variety of socket issues. Last but not least, we will talk about new developments and exciting new products that will further enable people affected by limb loss to adjust the fit and comfort of their socket themselves and with a simple twist of a dial. 
The Microprocessor Knee: OttoBock's Genium X3
The third company that joined the paid partnership scheme is Otto Bock HealthCare Deutschland GmbH. I have been using OttoBock products since the very beginning of my journey as an amputee (that is since September 2005). A mechanical knee during rehab, the a C-Leg between 2005 and 2012, which was a trusted companion on numerous adventures in far flung places all around the globe, before upgrading to a Genium in 2012 and finally a Genium X3 in 2018. Together with Otto Bock HealthCare Deutschland GmbH, The Active Amputee will be creating more quality content for amputees and others affected by limb loss, focussing on a user perspective and with Otto Bock products in action.
Regular readers of this blog already know that there are plenty of articles about my experiences with Otto Bock products and services on The Active Amputee. And with this new partnership, I am lookin forward to adding new ones over the coming weeks and months. 
Stunning Covers From ANATOMIC STUDIOS
And here is a little sneak preview. Later on in the year, ANATOMIC STUDIOS from Malmö/Sweden will join us. ANATOMIC STUDIOS is well known for its amazing tailor-made covers and its mission to make fashion for everybody and every body.
The initial discussions are on, a face to face meeting is scheduled for next month, and we started brainstorming first content ideas. So stay tuned and I will keep you posted about the up-coming collaboration with ANATOMIC STUDIOS. And if you don't want to wait until autumn 2022 to learn more about this amazing enterprise, here is an interview with Emelie Strömshed, one of the founders, from 2018 as well as a podcast from 2020.
Further Reading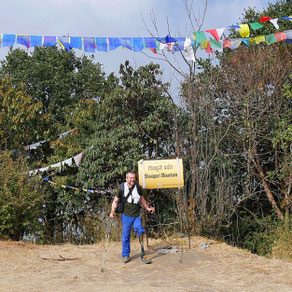 Dealing with volume fluctuations
Here is a problem many active above knee amputees know all too well. A problem that is often overlooked as more and more attention is given to the newest developments around high-tech knees and other exciting advancements in the prosthetic sector. It's the problem of a proper fit of the socket. It's the key to using your prosthetic leg to its full potential. And how to deal with fluctuations in the volume of your residual limb - and thus with the fit of your socket. Read more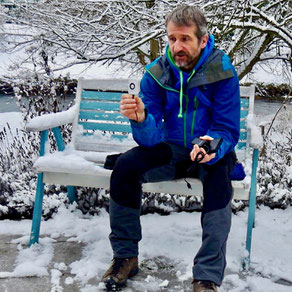 USB charging device
Yes, finally it's out. The USB charging device from OttoBock to charge its microprocessor knees. This is something I have been waiting for for a long time. And looking back at the last 20odd years, this device will be up there among the few items which really broke new grounds for active amputees. After the introduction of microprocessor knees and the first fully waterproof microprocessor devices this charger is another big step to be fully independent. Read more