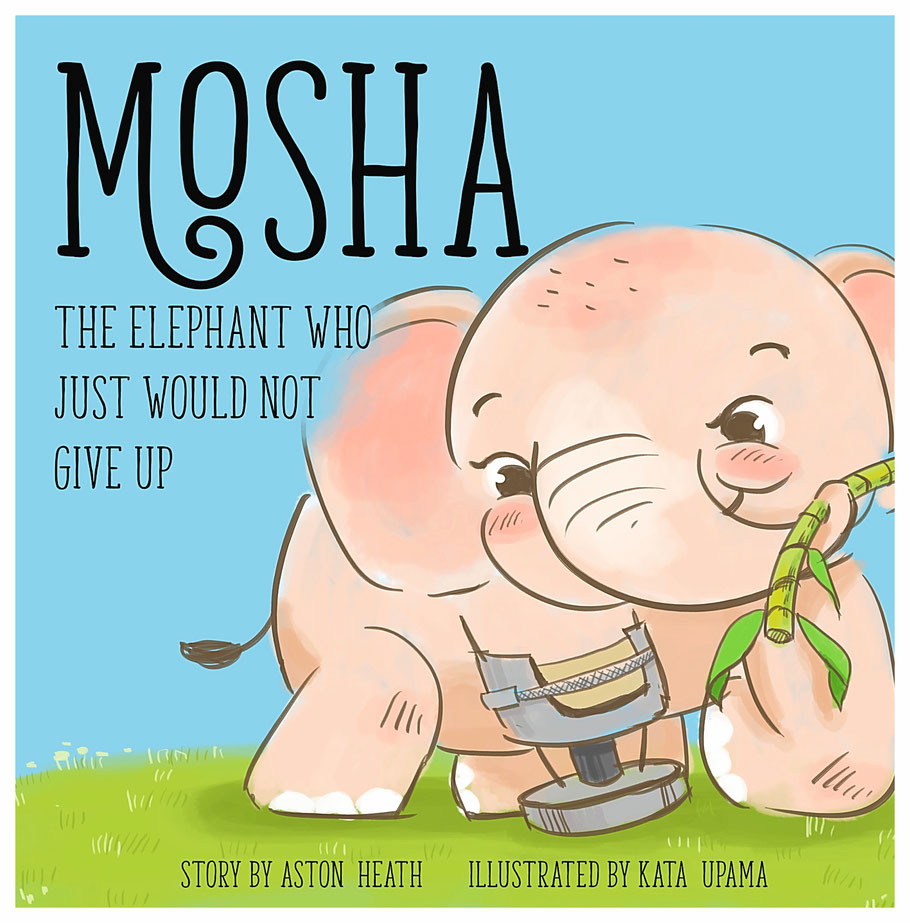 A Lovely Children's Book About Mosha, The Amputee Elephant
Having just finished my first kids book about elephants I discovered the story about Mosha, the elephant who lost her leg due to a land mine and was fitted with a prosthetic limb. Being an amputee myself this was something I had to see for myself.
A Story About Resilience
I jumped on my motorbike and headed into the mountains to visit the hospital to meet Mosha. While I was there I was completely moved by seeing elephants, these huge animals, walk around on prosthetics. You could easily relate to the struggles they had, how they shifted their wait and moved around. My own struggles suddenly seemed small.  
While considering how to write this as a children's story I remembered back to the times I've had a new prosthetic made when the current one was causing too much pain. Worried that the new one won't be comfortable so I can be active again and then the elation of  the prosthetic finally fitting right so I can run, ride and dance. While looking for Mosha's voice I remembered trying to learn how to balance on a slack line. I fell off so many times but kept trying again until I could get better. Thats the thing with Mosha and us amputees, we do get there...we just may have to try a few more times.   

Guest post by Aston Heath. Aston, originally from Australia was born with birth deformities in both his legs resulting in his right leg needing to be amputated. Since a young age he has never let his prosthetic limb stop him. His favorite sport is mountain biking. He currently lives in Chiang Mai/Thailand. To learn more about Aston and the characters from his books, head over to his facebook page and his website.