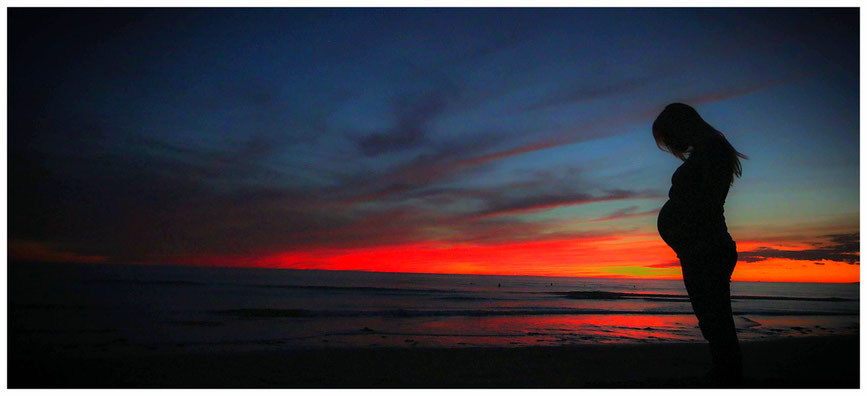 My Pregnancy As An Amputee
Joanna lost her leg in a mountaineering accident. She has what is called a Chopart amputation. That means that she has retained a load- bearing heel bone and heel pad. However, due to a needed shortening her amputation presents as a Symes (which is an amputation through the heel bone). Joanna can walk short distances without a prosthesis. Only a few years after her accident, Joanna is expecting her first child. In this personal article she shares her experience of being pregnant while still getting used to her new life as an amputee.
Surviving An Avalanche, Being An Amputee, Becoming A Mother
I had my left foot and part of my left leg amputated after being caught in an avalanche in August 2005. Because of the nature of my injuries, it was nine months before I got a prosthesis and started to walk again. I was on morphine for six months and amitriptyline for another six months. I had five early-stage miscarriages in late 2006/2007 and then a successful pregnancy. My son was born in May 2008, three weeks early. As it happens, it was a crash C-section: my waters broke so I went to hospital. But I was bleeding so I was being monitored and then they lost the foetal heartbeat, at which point I was thrown onto a trolley and run to theatre where the team was already scrubbed and waiting. My son was fine. Phew! 
Now, I have no idea whether those miscarriages and indeed the non-standard birth were due to my body being stressed by the accident, the amputation and drugs – or whether it was my age (I was 41 when my son, who is my only child, was born) or some other biological function which meant that they would have happened anyway.  Or whether each thing added to the probability of my miscarrying and/ or a C-section being needed. It's pretty academic now that I have a healthy, strong nine year old son who brings so much joy into my life.
All pregnancies are different and I can only relate my own experience as a recent amputee. I was initially classed as high risk but the pregnancy went so well that I was re-classed as low risk. Until my waters broke early and then I was high-risk again. I suffered from standard morning sickness for the first three months. At some points I could only eat jacket potatoes and drink chocolate milk. I can remember waking up on a Tuesday morning after 12 weeks of pregnancy and thinking, "Something feels different, what is it?" only to realise after a while that I didn't feel sick at all. I've rock climbed all my adult life and I carried on with easy rock-climbing (seconding so on the safe end of the rope) until three days before my son was born; I was running and non-technical mountain biking until it felt uncomfortable which was maybe month seven.
Effects On My Stump
I had no idea how my stump would react to pregnancy and neither did anyone else. The first two trimesters were fine. Incase my stump swelled during pregnancy, I had a cover made to fit the open panel of my prosthesis so that my prosthesis could fully enclose my stump, but I didn't have to use it. In the third trimester the stump pain came back. At the time I was contracting and I stopped work at the end of April. I gritted my teeth for as long as possible but on the first May Bank Holiday weekend, I can remember biting the pillow in pain and sobbing myself to sleep. I started taking codeine as the judgement was that this would have the least impact on my child and that he or she could be monitored for morphine dependency after birth. But he seemed fine and this wasn't raised as an issue once he was born. The codeine made the pain over the next three weeks bearable. And keeping mobile and exercising as much as I could was the best thing I found to take my mind off the residual pain. The best guess is that the change in hormones and the additional weight of pregnancy caused the pain, but my surgeon was still surprised. The important thing is, it was manageable.
My Summary
First trimester – morning sickness, exercising as usual – normal. 
Second Trimester – great, exercising still – normal.  
Third trimester – stump pain, exercising as much as possible – manageable.  
Result – James. Happy days!

Guest post by Joanna Waterton. Joanna is a chartered Chemical Engineer and Process Technology Manager at The Centre for Process Innovation, a partially government-funded organisation which helps companies to develop, prove and commercialise the next generation of products and processes. Outside work, Joanna is a keen climber, cyclist and runner and a member of the British Paraclimbing Team. Read more articles by Joanna here: Dealing with stump pain 
Further reading