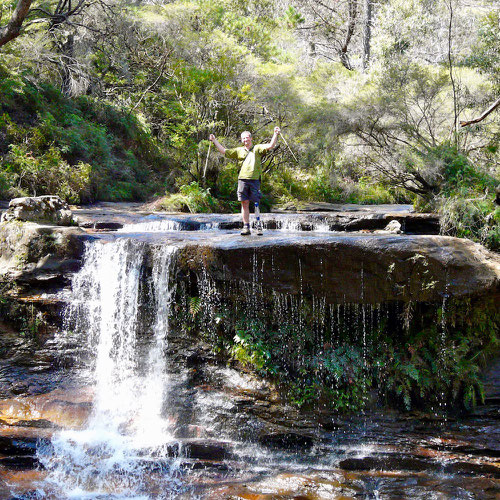 12 Months, 12 Extra Challenges, All Of Them Involving The Number 50
The headline says it all. Well, almost all, that is. This year I am turning 50. It's still a few months down the line - end of September, to be precise - and I thought that's a great incentive to take on a few extra challenges this year. And after some soul searching and some playing around with a wide range of possible options I have settled on the following: In 2021 I will take on one additional challenge per month. And each and every one of these challenges will centre around the number 50. What could this look like? Well, the details are further down below. And some ideas of how to get involved.
What Challenges Are We Talking About?
So, here is what I have in mind.
In 2021 I will add one additional challenge to my plans. As mentioned above, each of these challenges needs to be built around the number 50. The idea is that the challenge can be done in a day or a weekend. It should ne something that is possible for me but outside of what I am capable of at the moment of writing this. The challenges should draw me out of my comfort zone on a variety of ways. And they should be tasks that could potentially be open for others to join in.
So much for the theory. But what does this look like in practice?
I have startet compiling a list with ideas, possible challenges to be taken on over the course of 2021. Some of the ideas are my ideas, others have been added by friends and families. And yes, there is still time to propose new ones and add them to the list.
Here are some examples of the challenges and potential challenges that made it onto the list so far:
Being able to do 50 pushups in one go.
Taking on a 50km walk.
Jumping for 50 minutes on my son's trampoline.
Kayaking 50 km.
Commenting in a meaningful way on 50 Instagram accounts I enjoy.
Riding a bike for 50 km.
Encouraging 50 people to donate to a cause of their choosing.
Taking a 50 sec bath in ice cubes/very cold water.
Doing a 50 min ride on my kick-scooter.
As I said, the list is still work in progress.
How Can You Get Involved?
It would be great to encourage other people with a limb difference to get involved in these challenges. And there are several ways of being part of this new project.
First and foremost - and the easiest way - is to come up with more ideas and propose additional challenges for me. Any new idea is appreciated.
Even better would be to join me and take on some of the same challenges, if possible in the same month. Share your training progress with me as I will share my training progress with all of you. Support each other to master these challenges.
In addition you can help me spread the word about this initiative. That would be ace.
What About The January Challenge?
In January I worked hard to be able to do 50 pushups in one go. And yes, I managed. Just about managed, I must admit.