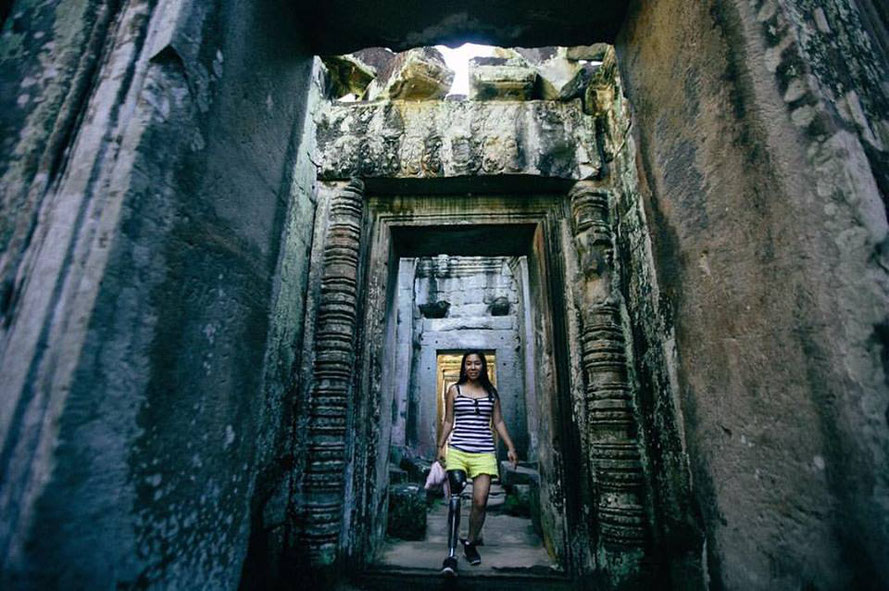 12 TED Talks Every Amputee Should Listen To
Nothing like a good talk if delivered by a brilliant speaker with a story to tell. This combination of information and entertainment that challenge my assumptions, stimulate new thinking, or cause me to smile a big witty smile. Among my favorite talks are TED talks. They are such a great combination of brilliant info, inspirational journeys and though provoking daring big picture thinking. Here are twelve TED talks every amputee should listen to.
Hugh Herr
Hugh is a double amputee who lost his legs during a mountaineering accident. He is the head of MIT's Media Lab, a bionic designer, a visionary big picture thinker and one of the most exciting and thought provoking public speakers on a range of issues covering the limits of the human body and cyborg attempt to overcome them. Here is one of his inspiring talks.
Aimee Mullins
A double amputee athlete, actress and model, talking about children's curiosity, about creativity, identity and challenging the social norm and discourse on disability. Watch her talk here. 
Amy Purdy
A meningitis survivor and double amputee and also one of the best para snowboarders in the word/paralympian gold medalist. Amy talks about the power of the imagination to break down barriers. Watch her talk here. 
Minda Deutler
A polio survivor's amazing journey to become the first female wheelchair user ever to compete the famous Kona Ironman triathlon race in Hawaii. Listen to her heart-warming story here. 
David Sengeh
After having witnessed the horrors of war in his home Sierra Leone, David has dedicated his life to improving the lives of amputees. He is part of the MIT research team and speaks on data-driven socket production, allowing more comfort and revolutionising prosthetics. Here is hie speech. 
Todd Kuiken
Todd dives into the development of bionics and how they can improve the lives of amputees, focussing on upper body limbs and the special challenges associated with upper limb prosthetic devices. Watch his presentation here.
Stephanie Decker
Stephanie lost her legs in the rubbles of her house after being hit by a tornado. She shares her story of survival and recovery and her efforts to help other people with limb differences through her Stephanie decker Foundation. Learn more here. 
Sandi Reimer
Sandi wasn't dealt an easy hand, but puts a light touch on her story of growing up in an abusive home and finally escaping destructive relationships. She tells us how sport helped her to discover a new passion, develop a new lifestyle, and chose the right attitude, one that helps you to recover and develop. Listen to her amazing journey here. 
Sara El Khatib
Sarah was battling cancer, living with an upper limb amputation, and enduring the pain. But she was not one to easily give up. In her TED talk she shares four lessons life has told her. Here is her story full of wisdom and compassion. Sarah passed away 14 days after giving this talk.
Malvika Iyer
For regular visitors to The Active Amputee Malvika is a familiar face. She is the survivor of a bomb blast, a passionate disability rights activist, a gifted public speaker, a model and so much more. Malvika has been awarded the prestigious Nari Shakti Puraskar award and her life has recently been turned into a graphic novel. Watch to her moving story here.
Deise Nishimura
Deise lost her leg when fighting an alligator during research in the Amazon region. For Ted she retells her story from landing her dream job in the Amazon basin to fighting for her live to returning to the place where it all happened. Here is her TED presentation. 
Hugh Herr (again)
And one more from Hugh Herr, exploring the possibilities of modern bionics, the development of cyborgs and his visions of extending human potential. Listen to his daring thinking here.