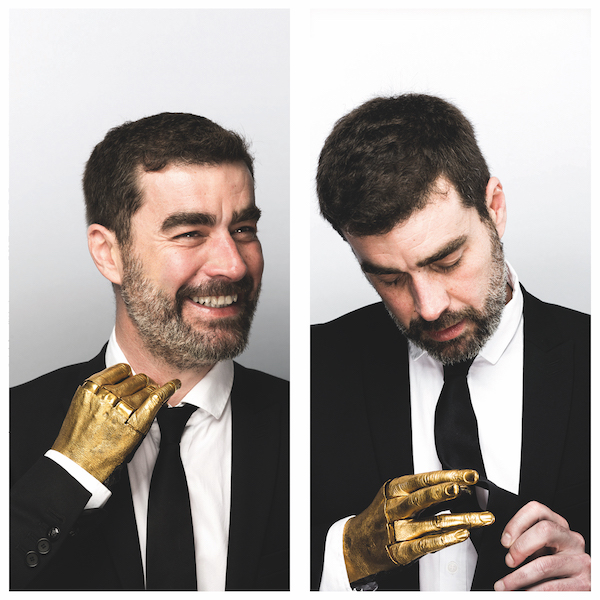 Remembering Patrice, Graphic Artist With A Golden Hand
It is with great sadness that I recently learned about the passing of Patrice Méaume. Late last year, Patrice died from a heart attack while out playing soccer with friends. Unfortunately, his passing came only weeks before his first child was born. 
Patrice was an incredible artist and an outspoken advocate for people with a disability. He constantly tried to shift the narrative. For him being disabled had nothing to do with being either the object of pity or heroism. With a witty sense of humour and a keen eye he portrait us as we are. His work celebrates the immense richness of our lives.
Patrice was featured on The Active Amputee in April of 2019. Today I am reposting his pictures and the short texts he sent me back then. Today I want to remember Patrice, his work and his efforts as a disability rights advocate. 
"Hello! I Am Patrice!"
I was born different, without my right hand. And I am thankful for my family and friends who know that I'm someone normal who just has one hand. I'm lucky. Throughout my life I quickly realized that having only one hand raises questions and provokes dialogue. My career in communication, I'm art director, has allowed me to see that often people with disabilities were represented in extremes: I.e. situations of dependency, illness or on the contrary with exceptional accomplishments. 
So I've decided to launch a series of illustrations representing people with disabilities living normally, defending my pro-active and optimistic vision of disability: People with disabilities are different, but it's normal to be different!
I recently started another important activity; i.e. the normal-persons.com clothing line dedicated to physically different people. With a bit of provocation and humor. Claiming back the body we have. So let's be proud to be who we are, let's be proud to be how we were born.

Claiming Back The Bodies We Have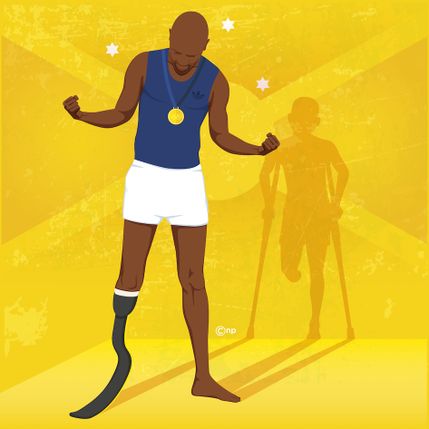 J.B. Alaize: A tribute and an example for all, J.B. Alaize is a survivor of the war in his homeland Burundi, an Olympic medalist, a world champion and long jumper.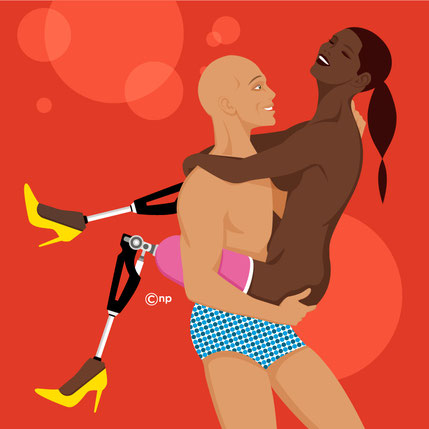 Here I wanted to show how love can be great if you accept the difference of the person in front of you, no matter this person's handicap, skin color or origin.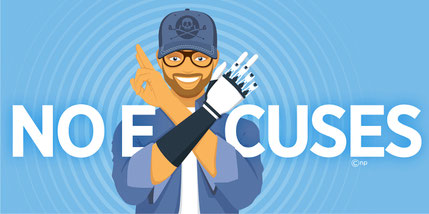 I know there are a lot of differences among the people with disabilities. But whatever they are, you always have the choice between suffering and fighting. I choose.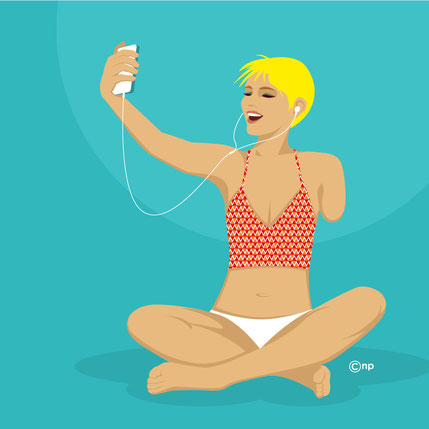 Be happy, proud of yourself, love your image. You're beautiful if you decide to be.
Do what you want to do, even if they told you it was not for you. 

Guest post by Patrice Méaume from Paris. Patrice is an art director, illustrator and entrepreneur. Make sure you check out his cool normal-persons hoodies and t-shirts and follow him on Instagram.

Further Reading