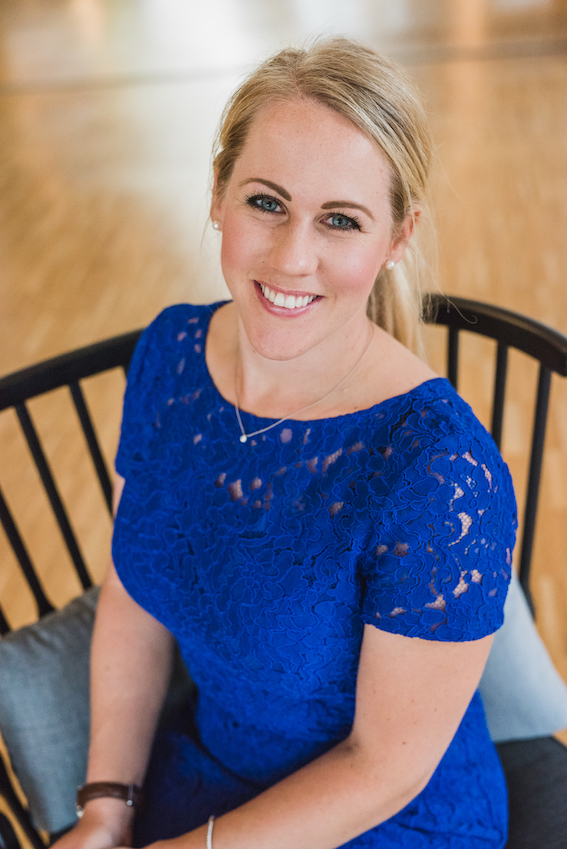 My Life As An Amputee In Five Pictures
In our series "Five Pictures and Me" people with amputation introduce themselves by sharing their favorite pictures with us. Today: Caroline Mohr - an amputee on a mission is to awake others to their true light of their soul. Caroline is a speaker, coach, former Golfpro, yogi, schoolsponsor in South Africa and so much more.
An Amputee With A Mission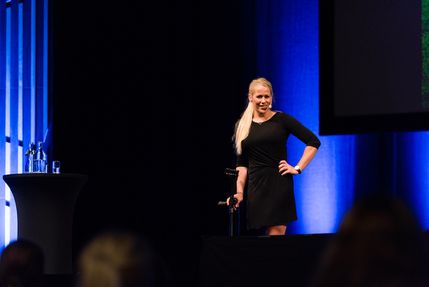 This picture represent one place where I feel truly alive, on stage speaking! I have been speaking professionally for eight years now and to be able to share my messages with an audience at an open event, a company or the team I coach makes me so grateful, happy and fulfilled. I simply love it. It is magical to help people transform their lives by storytelling and touching messages. This place is a very powerful auditorium with a very big stage, it takes up to 1300 people!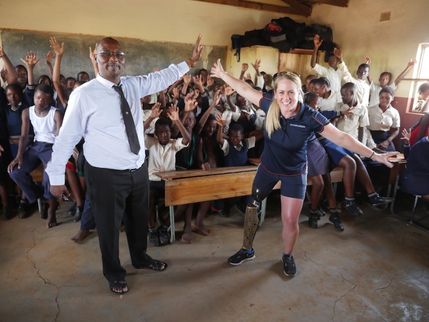 This picture means a lot to me! It was taken on the opening ceremony of my school in South Africa, I started to support 400 kids  with an educational program in 2017. This is for me a way to pay it forward and help others on their travel to pursue their dreams. What I didn't know before I went to my school was, that the happiness I know from being young myself, is far away from the happiness these kids showcase. It is beyond everything I have ever experienced before. They taught me that by just being how they are, amazing Stars!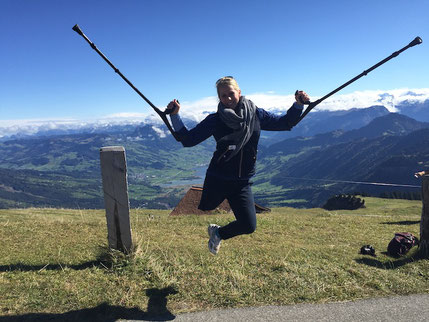 For me, being out in nature is freedom. I tend to go out when I am in need of re-connection with my core values, when I need time for reflection and when I want to be more present. I am proud of who I am and this jumping-on-a-mountain-picture with my crutches in the air is a true reflection of how I feel nowadays about having one leg. Loosing it turned out to be the best thing happening to me. Realizing that something hard turns out to be good in the end, you got to celebrate the victory and jump high!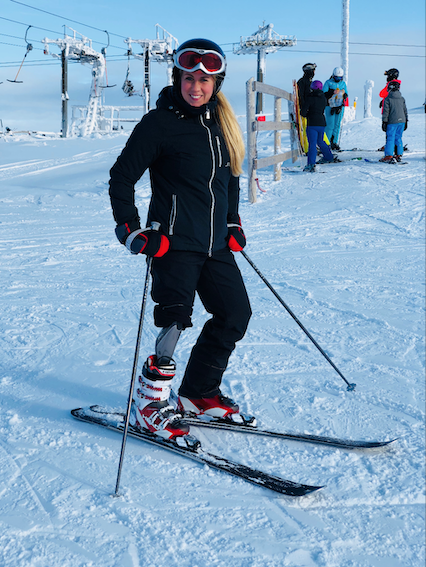 I love to do sports and being able to use my prosthetic going back to skiing filled me with excitement! I always roll up my skiing pants to show off a little bit when I rush down the hills : ) it is fun giving others a different perspective they maybe do not expect in the slopes! The awesome thing doing winter sport with one leg less, is that you never have to freeze on one foot!
To me, this picture represent power! I love to play golf, I've done it since I was seven years old and it taught me so much about mental skills, resilience and that nothing is impossible! It is a mind game, so is life too. The possibilities I choose to see tend to have a big influence on me finally reaching my desired goals! I am also proud to show off my gorgeous designed leg on the course! This is in fact, my wedding cover : ) 

Guest post by Caroline Mohr. Caroline has an amazing story to tell. A professional golf player, earth quake survivor and motivaitonal speaker who encourages others to develop their full potential. Learn more ab out ther on her homepage, follow her on Instagram or visit her Facebook or LinkedIn page.

Further Reading