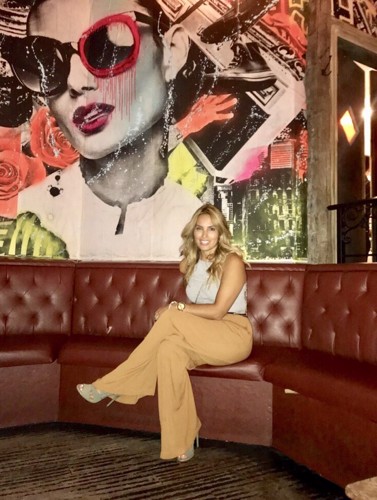 Reflecting On My First Year As An Amputee
In the cooperation with yoocan, I regularly share inspiring stories from people with limb differences that have originally been published on the yoocan page. Today we hear from Kristina who lost her arm in a boating accident. One year on from her amputation she reflects about the initial twelve months of her journey. This article has originally been published by yoocan.
Beauty starts With Yourself
One year ago on October 7, 2017, I was in an accident on vacation in Austin, Texas. I went right through the propeller of a boat and had my entire right arm severed in the water. With the help of friends, strangers, and my nursing experience, with the odds completely against me, I somehow survived that day. According to the surgeon, I should have been dead in four minutes.
Despite the horrifying phantom limb pain, months of rehab, and suffering PTSD, I kept my hopes up. I'm not saying I never had any negative thoughts through it all but I was surrounded by so much love and support and knew I was just lucky to be alive. I'm back to my jobs as a CCU Nurse and working on call as a Forensic Nurse. I'm working on myself and my body every day and slowly learning to love myself again. It was and still can be hard to go to public places and have everyone stare or ask what happened... But I always try to keep my head high and smile at them, and if they have a problem with the way I look, well, that's none of my business. Beauty starts with yourself, in character and in strength. I am grateful every day.

Guest post by Kristina DeJesus. If you want to learn more about Kristina, have a look at the following article in The Daily Nurse or watch this documentary.