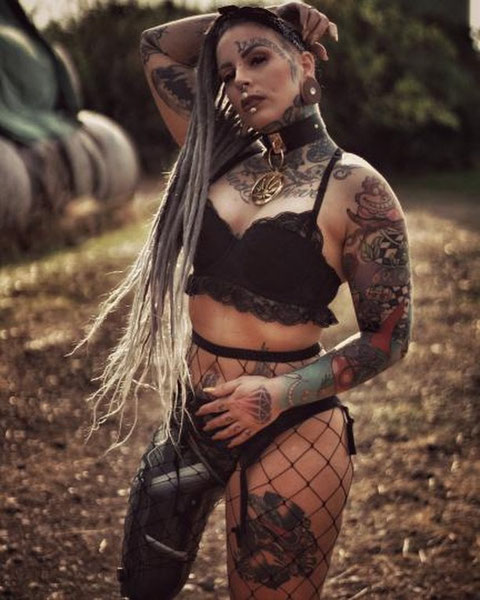 My Life As An Amputee In Five Pictures
In our new series "Five Pictures and Me" people with amputation introduce themselves by sharing their favorite pictures with us. The opening act is by Lisa, who you already know from her article "Choosing an amputation to finally blossom".
"My name is Lisa and I love my newly won quality of life through a voluntary amputation. Bone cancer in childhood caused me to have a bone implant in my leg, all the way from thigh to knee. After a major surgery and after my cancer was cured, my knee remained stiff for 14 years. Now I have said good bye to my old life and have gained even more mobility and self-confidence".

I Love My Body As It Is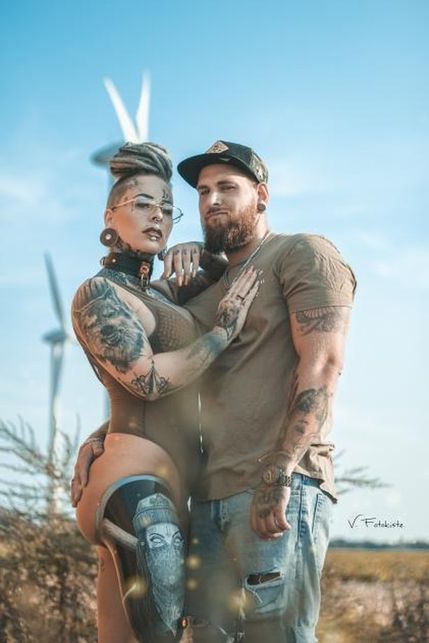 Without my strong husband it would have been difficult for me to master this path.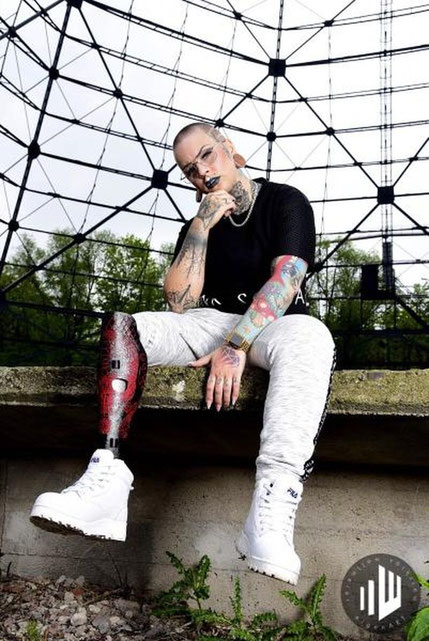 One of my first shootings with a prosthetic cover. The cover helped me to accept the amputation fully and identify myself with the prosthesis. And by the way: I was bald only because I liked it 😜.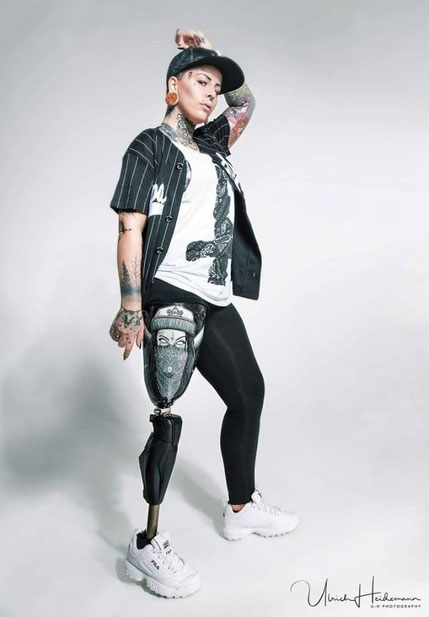 My prosthesis motive is like a mirror of myself. It fits perfectly to me and my prosthesis.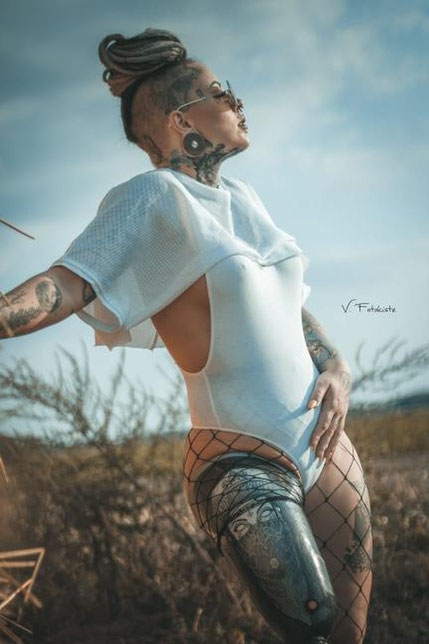 I love my body as it is and used to hate my leg. Now I have a new beautiful stump and a great prosthesis that carries me through life.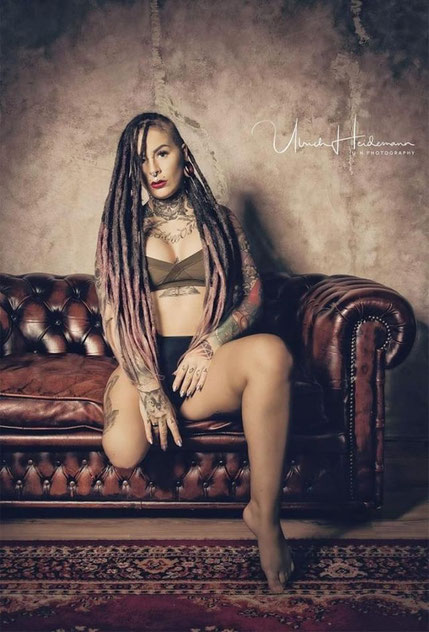 That's why I love to show my residual limb without a prosthesis and I think everyone should stand by their body and love it. Because it is and remains a second chance for life.


Further Reading