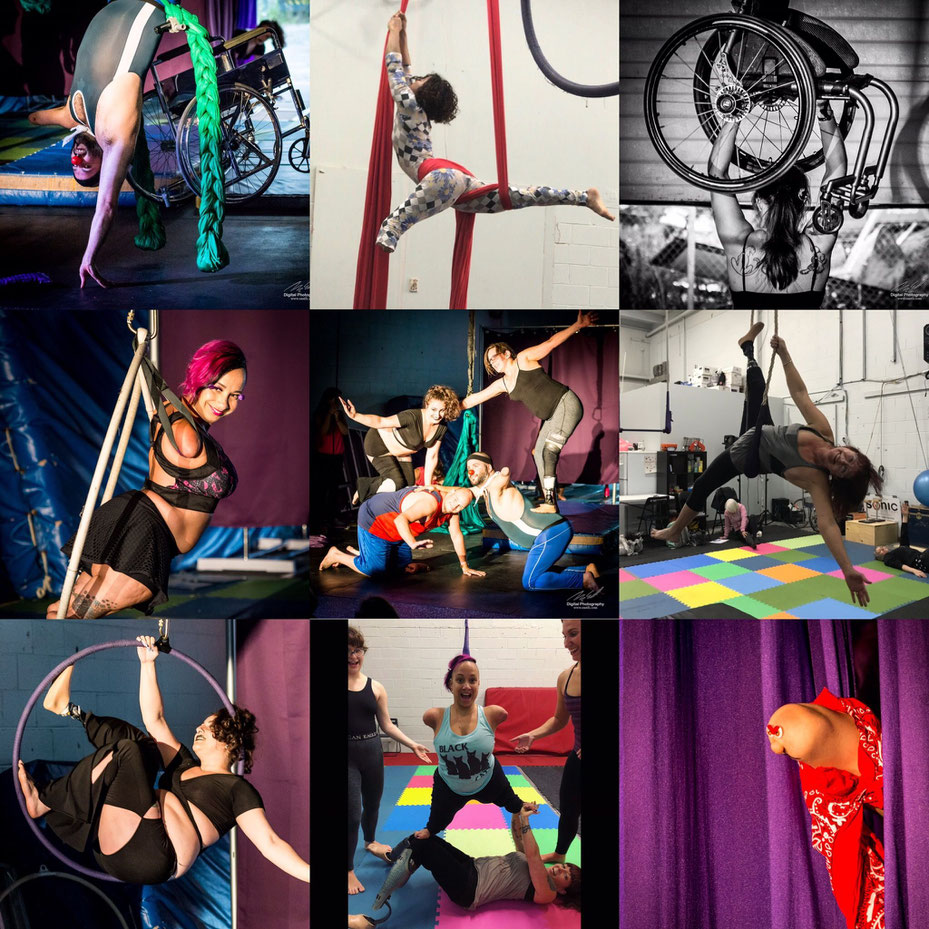 Amputee Circus Camp 2019
Since I heard about Erin, the double amputee circus artist, in early 2017 I have been a great fan of her and her work. She recently shared some of her plans for the coming year with me. And I would like to share them with you. Exciting developments, if you ask me.

Let The Show Begin
Amputee Circus Camp 2019 is open to anyone with a limb difference over the age of 18. It is being held in Kingston, Ontario at Kingston Circus Arts. June 24-29 with an optional day on the 30th. Camp runs 10-4:30pm each day (with a lunch break). Saturday hours TBD and there will be a show Saturday night.
We welcome beginners and beyond and will explore aerial arts, group acrobatics, hooping and more.
The cost is $325 CAD. We have one scholarship spot available, please get in touch if you would like the application form. There is an optional skills day on Sunday, June 30 if you want more circus! It is $65 CAD for the day.
Book your spots asap as space is limited. There are several affordable AirBnbs nearby, and hotels available in town, depending on your preferences. We may be able to arrange a few spots in homes with community members as well. If you are interested in being housed by a community member, please let us know asap so that we can do our best to set that up.
*Please note that we require a $100CAD deposit (paypal, etransfer, cheque, etc) to save your spot. The remainder can be paid before or upon arriving.
Please send the following info:
Name and pronoun:
Email:
Phone:
Address:
Emergency Contact:
Birthdate:
Have you participated in circus in the past or presently:
Tell us about you:
Do you have any access needs that we can help with?:
Anything else that we should know? Allergies, etc:
We will send waivers and more info closer to June. We can't wait for this event!!! Let us know if you have any questions. You reach us under kingstoncircusarts@gmail.com.

Guest post by Erin Ball. Erin is a professional circus artist and coach. She lives mostly in Kingston, Ontario and part-time in Toronto. Erin has been a double below knee amputee since 2014.