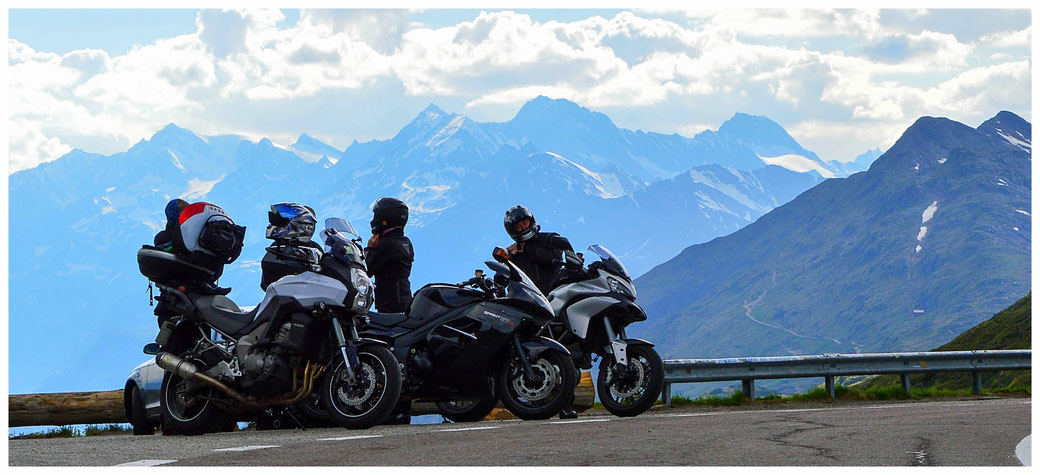 A Passion For Motorcycles From An Early Age Onwards
I got into motorbikes as a teenager as it was a good, cheap mode of transport to get to college, work and to see my girlfriend who lived in the next town. 
I quickly got bigger bikes until December 26, 1988 when I was hit on a straight and clear bit of road by a newly licensed driver turning across in front of me. The accident resulted in a traumatic through knee amputation of my right leg and near death due to blood loss. After surgery I ended up with a transfemoral amputation and after eleven days I was home wondering what to do next. 

Getting Back Onto The Bike
I learnt to drive and passed my test allowing me drive automatic cars which was great. But I missed biking. It's one of those things that other people who do it understand and the people that don't, don't. 
It took about six years before I could afford to buy a bike and run a car. So I began to research how to adapt a bike, so I could operate the rear brake which is normally operated by the riders' right foot. To be honest there wasn't a lot of info out there back then. 
My first conversion was hydraulic valve which operated via the front brake lever. The valve could be set to vary the pressure diverted from the rear brake. It wasn't ideal but it got me back on two wheels.
Enjoying The Freedom Of Touring Europe
And it was from there I got into touring Europe on my bike. I began to really enjoy the freedom of travel, the different foods and cultures and the great roads devoid of much traffic as opposed to here in the UK where it is comparatively crowded, especially in the south. 
The other issue I discovered when riding was that early knees didn't have enough angle of flex and so I could only ride with the instep of my artificial leg on the footrest instead of the balls of the foot. This meant that on right hand corners my "toes" could touch the tarmac which could get expensive on boots! My later legs have better knees in this aspect so it is rarely a problem now. Plus I have a taller bike now to fit my 6'3" frame. 
As I went through the years and different bikes it became a bit more widespread for thumb operated rear brakes due to racers using them. These offered a neater and smaller package for fitting to the handlebars and also gave greater control over the use of the front and rear brakes independently, especially in different conditions like rain or if you have a pillion. 
Since my accident I have travelled and visited some great places, met some great people and taken in some stunning scenery and these last 12 years I have shared these experiences with my partner. 

Guest post by Martin Yoxall. Martin is a 50-year-old Production Engineer with a passion for motorcycling who had a traumatic amputation when he was 21 years young.  He enjoys touring with his partner, Josie, both in the UK and Europe. You can follow him an Instagram @yoxrex.