Paraclimbing In The Peak District
Six months ago I started The Active Amputee. The first article went live on April 1, 2017. And four days later I announced the existence of this new resource page for amputees and their families to a wider audience. Since then I have published one article per week. Normally you would find a new post every Wednesday. Mostly long reads, with a good mixture of articles by me and guest posts by other inspiring people. And as the feedback has been very encouraging, the plan for the time being is to continue with this format. One longer article per week. 
But as there is so much happening, I will add a second, shorter weekend post from now one. Often only a paragraph or two. Sometimes a few pictures, a link or a list. I hope you find this new feature informative and fun. Let me know what you think about it. And if you want me to continue with it.
This new feature is kicking off today with some snapshots from a recent day out in the Peak District. Kat Sizer from PACE Rehab teamed up with Belinda Fuller and Robin O'Leary, the two coaches of the British Paraclimbing Team, to offer amputees an opportunity to have a go at outdoor climbing. So on October 6, 2017, eight amputees met at Stanage Edge in the Peak District. Some of them have been climbing for years, others were novices to this sport. With the sun out, with great coaching and a very supportive environment, all of us had an amazing day. "Thanks Kat from PACE Rehab, thanks BE and Robin!"
The People Behind this Amazing Day
---
Some of The Amputee Climbers
---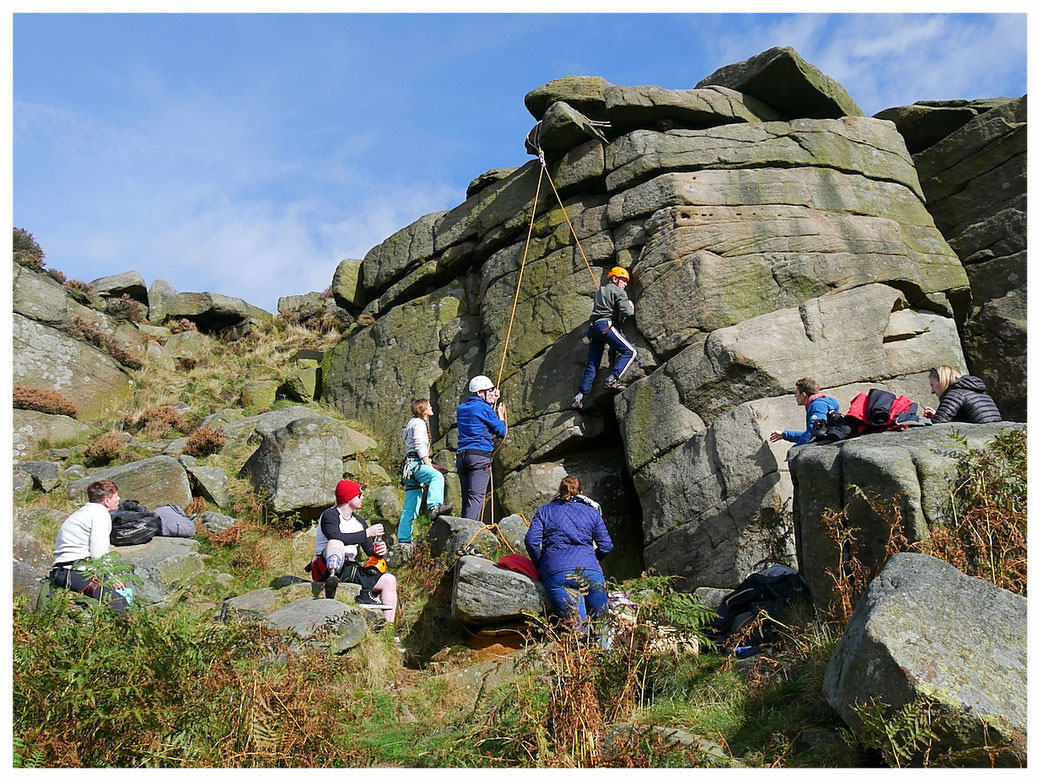 ---
---
The Moon Setting over the Peak district