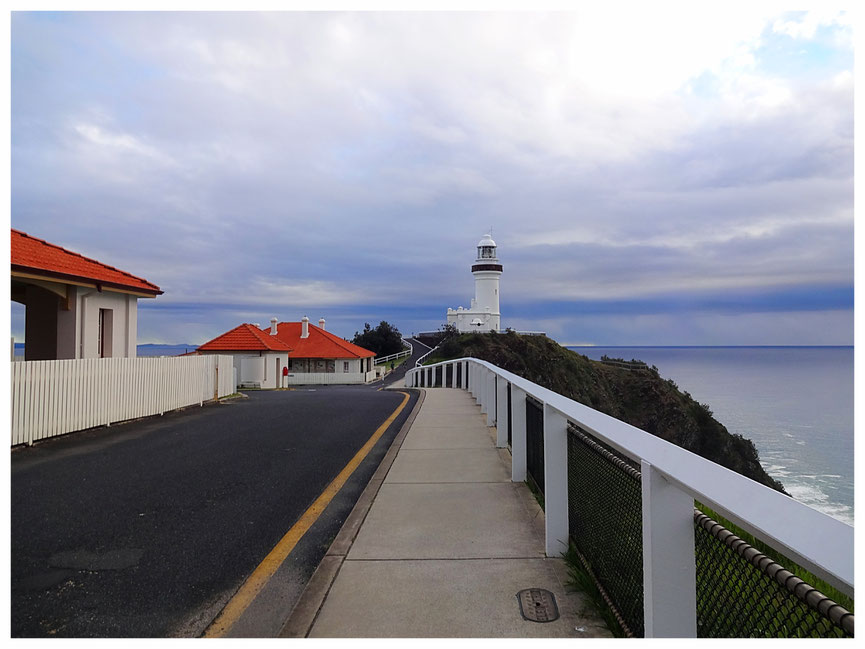 Tough Choices Are Needed To Allow A New Beginning
Fay Keegan was only eleven years old when she was involved in a train accident that crushed her foot. After more than four decades in which she battled feelings of denial, anger, grief and loss, Fay decided to say goodbye to her foot and start anew. Read all about her long journey in an article that was first published in Great Walks, October–November 2014.
Following The Loss Of A Leg, Fay Aims To Get Back On Track And Achieve Her Dream
Climbing up the steep path from Wategos Beach to Byron Bay Lighthouse in May 2012, I was on the final steps of a long journey. Reaching the top, I breathed the fresh northeasterly breeze and soaked in the view while reveling in the exhilaration of achieving my first major rehabilitation goal. My left leg was amputated below the knee in January 2012, and it was just under three months since I donned my first prosthetic. The round trip was 8.3km. I made it!
My journey started in 1968 when I was 11 and my foot was crushed in the moving wheel of a train. My surgeon crafted the resemblance of a foot out of what remained over a series of painstaking operations. In the days following the accident, I was told they'd saved the foot but I'd never walk again. I was determined to prove them wrong. My first public show was umpiring netball on crutches as soon as I was back at school. It took six months of grueling Physiotherapy to walk again, but walking was forever restricted.
Tough Choices
Growing up in a Sydney suburb adjacent to the Royal National Park, bushwalking was a way of life, and I loved it. I was a school sports captain and the 'sporty' one in a family of four children. Those days were over; my foot would never again meet my demands upon it.
Around me here was little understanding of the complex impacts of trauma, and I battled through feelings of denial, anger, grief and loss, not understanding (as I do now) that one can never truly understand situations unless one has had the same experience oneself.
I had endured three years of rehabilitation when an orthopaedic surgeon suggested that the amputation of my foot would afford me a more normal life. I refused to be parted from my foot! The years that followed saw me frequently hospitalised with infections or surgery – pain was part of my life. For 44 years my foot was like an active volcano, always rumbling away and sometimes erupting.
By 2011 it was time to let my foot go. Others have told me they suspected this when I bought a wheelchair on eBay in 2007 so I could do more things with my family. The final message was delivered by a severe infection requiring seven weeks of intravenous antibiotics. Supported by my close family, I looked into amputation, consulting a rehabilitation specialist, surgeons and a prosthetist. The prosthetist reignited my hopes when he said I'll be able to hike further. I had never lost my passion for hiking. I had shelves of books on travel and my interest had been captured many years before by the Camino de Santiago. I read the history of the pilgrimage and tales written by modern day peregrinos. I studied the food and the culture of northern Spain, and I longed to set off from St-Jean-Pied-de-Port up the Pyrenees and across to Pamplona, Burgos, Leon and Santiago de Compostela. It was only a dream; I couldn't even walk around our farm. After making a decision, I told my sister I was going ahead with the amputation. Surprising me, she responded with a reassuring comment; "Fay, you're the last one to realise it has to happen".
A New Beginning
A few months later, wearing a green surgical gown tied up at the back, I walked into theatre and said good-bye to my foot. After ten days I was transferred to a rehabilitation hospital, and no time was wasted inducting me into 'Boot Camp'. Although I was fit before surgery, I was utterly exhausted every day of the first week in rehabilitation.
I had my goals firmly in sight: to be able to walk around our farm, in Sydney when I visited our children, to travel, and to start hiking again. My goals motivated me to work hard. In just under five weeks post-surgery, my new leg arrived. Imagine you have never worn shoes in your life and had to fit your foot into a tight shoe. Wearing a prosthetic leg for the first time is a bit like how I'd imagine that would feel, but the 'shoe' is on your residual limb. It takes time to build tolerance to wearing a prosthesis, but from the first day I wouldn't let it out of my sight. By the time I arrived home I was walking with only the aid of a stick, and gave that away within a few weeks. I was like a kid with a new toy; I didn't want to take the leg off at night, and I no longer had pain.
It was time to start walking, and I worked on a program developed with a physiotherapist who supported me over several months. On day one I walked 200m and that proved to be a lot of hard work. I gradually increased, week by week, until the climb to the Lighthouse.
Setbacks struck hard a few months after my Lighthouse walk. The skin broke down on the limb and it took over a month to be able to use my leg again. There are always frustrations and setbacks in rehabilitation; the path onward and upward is never in a straight line. In the early days progress seemed slow. I was still working, and noticed my energy levels were easily depleted. Doubts arose because it was all so strange. Fears prevailed in the early days and I began to question myself and my dreams. Will I achieve my goals? Will I be able to travel? Do I have the stamina to go flat out all day, every day as travelling demands? What if it is always as hard as it is now? Will I be worse off than I was before?
Looking Ahead
It's now two years since those fears tripped me up – they are no longer an issue. Most of my training has been in Byron, and on the driveway of our farm, a 1.2km lap. Recently I have started to take on 'real' tracks, starting on a visit to my daughter in Traralgon, Victoria. We started with an easy track to Tooronga Falls, and having passed that test, I took on the challenge of Mushroom Rocks and Mt Erica in Baw Baw National Park.
Harder, longer and steeper, and each time I made it. Fortunately I christened my new hiking poles on the walk as I don't think I would have managed without them. Next was The Horseshoe bend near Walhalla which trained me in balancing on smooth river stones and stepping rock to rock.
Finally we walked to Poverty Point Bridge, departing from the eastern side of the Thompson River, and up a challenging 600m slope before the path levelled towards the old bridge, with a gentle walk back. Returning from Victoria along the Princess Highway, we spent a few days walking along the Bingi Dreaming Track in the gorgeous Eurobodalla National Park where I achieved my next goal, walking 20km in one day just twenty months since the amputation.
Now that I know I can make it in the real world of walking, I am eager to keep going. I walk 10–12km most days with longer walks one or two times a week. I have started to hope that my dream of walking the Camino de Santiago could become a reality. Maybe it will, if I keep working at it. I know my dream will come true – and I will be the last to realise it – I need just a few more steps of confidence in myself to recognise that, and do it.
Postscript To Article
Life on one foot has been a very particular kind of journey, a camino. Literally, learning and wanting to walk, to hike, to go by foot. And metaphorically. Finding a path through trauma to joy. The spiritual journey. So it's at the core, too. Life has been the Camino, but I have a whimsical hope I have to take the actual Camino one day.
More From Fay Keegan

Guest post by Fay Keegan. Fay was a Social Worker more than thirty five years, primarily in counselling roles. Most recently, Fay worked with Limbs 4 Life Inc, in Australia, as National Volunteer Peer Support Manager. She left in February 2017 to write full time and continues to volunteer with Limbs 4 Life. She has written a memoir and her blog, Missing Footnotes, is about aspiring to achieve hopes and dreams in the face of trauma or adversity or emotional distress. And it's about having the resilience to stay on track, no matter what. She has twice planned to walk the Camino since she became an amputee, but life had other ideas.